Dental Implants
Whether you are missing one tooth or all of your teeth, the condition can affect your nutrition, speech, oral health, and self-confidence.
The Utah Valley Oral & Maxillofacial Surgery team in Orem, UT, can replace missing teeth with dental implants.
Why are dental implants considered the most advanced way to replace teeth?
Dental Implants
Can Help to:
Preserve Healthy Bone Structure
Dental implants are the only solution that can halt bone atrophy after tooth loss. Implants help you maintain a strong jaw and a youthful appearance.
Support Restorations for Decades
Although the restoration attached to your dental implant will eventually need to be replaced, the titanium post itself can last more than 40 years. This makes implants a wise investment in your long-term oral health.
Improve Your Self-Confidence
By filling the gaps left by missing teeth, dental implants can also enhance the aesthetics of your smile. For patients who cover their mouths when they laugh or talk, this result can be life-changing.
With Proper Dental Care,
Dental Implants Are Considered Permanent
Certain Factors Will
Impact Dental Implant Candidacy:
Jawbone Density
You must have sufficient jawbone tissue to
support dental implants
. If you have suffered
jawbone atrophy
, you may need to undergo a
bone graft
or
sinus lift
.
Smoking
You should quit smoking before receiving dental implants. Smoking can affect your ability to heal properly which can increase your risk of serious complications.
Periodontal Disease
Infected gum tissue can weaken the surrounding structures. As such, it is essential to receive treatment before undergoing dental implant treatment.
General Health Conditions
You should be in good overall health. Conditions such as diabetes or autoimmune disease should be under control prior to treatment to minimize your risk of complications.
You Can Expect Comfortable Treatment
Many patients hesitate to undergo dental implant surgery due to fear of pain. However, you can rest assured that we will help you feel as comfortable as possible. Before the procedure begins, we will
numb the area
using a local anesthetic. Additionally,
sedation
is available to help you
relax during treatment
.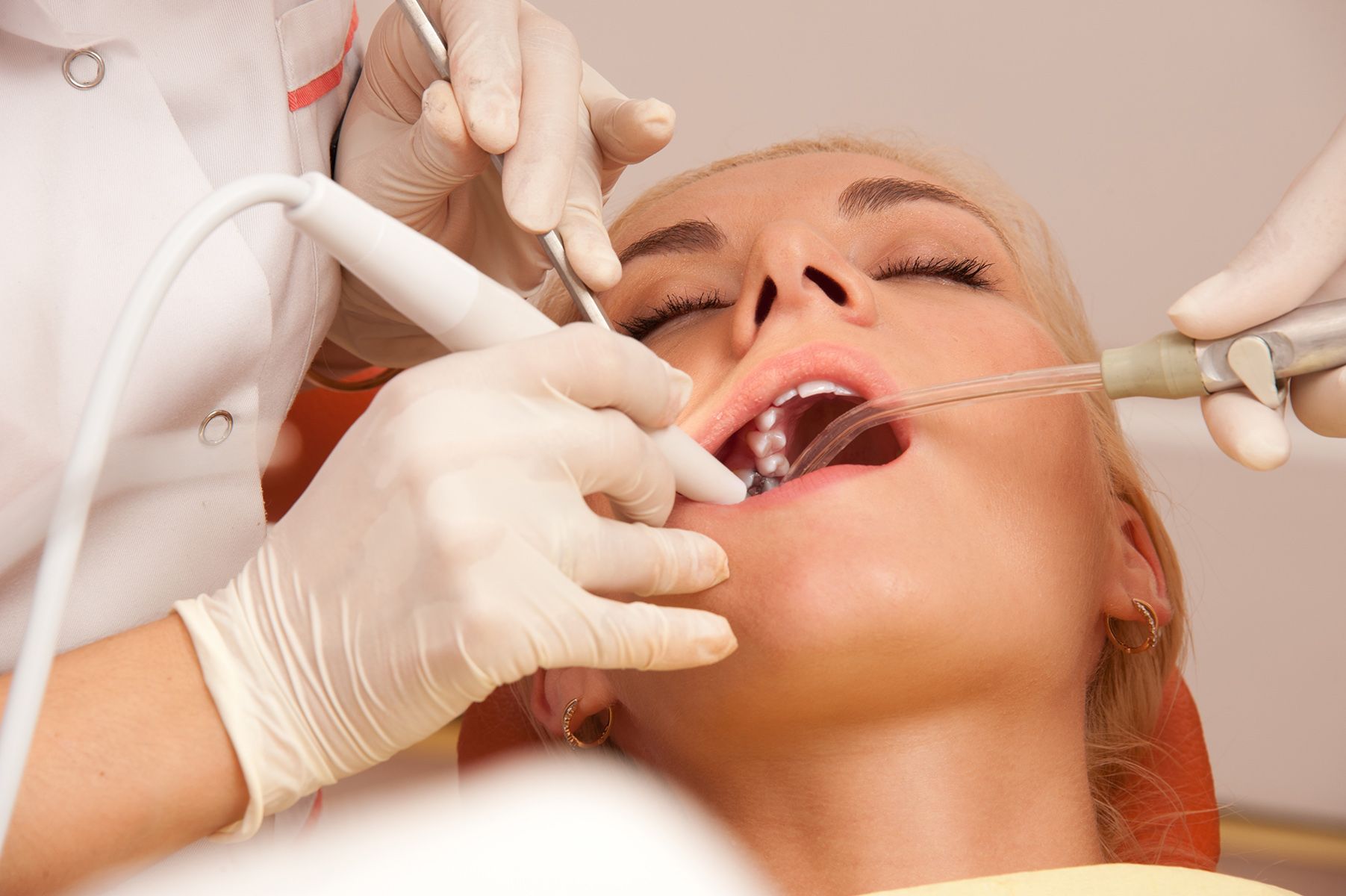 Permanently Restore Your Smile
with Dental Implants
Dentistry is rapidly enhancing the care and restoration of teeth. There has been an evolution of patients dealing with missing teeth. You no longer have just to have gaps where teeth used to be, you also no longer have to have traditional replacement teeth, you can have fully restored teeth. The difference is in the thinking; replacement teeth place a false tooth which is supported by neighboring teeth hovering over the gum line. Now, patients can have a restored tooth by rebuilding the foundation. We can support a tooth by rebuilding the root and securing your replacement tooth to the original structure, the jaw.
To rebuild the foundation, we begin with assessing the damage. When a patient loses a tooth, there is a rapid response of atrophy in the bone density. Your jawbone, just like all of your bone, requires exercise to stay fit. The way we exercise our jaw is through energy transferred from our teeth, through the root, to the bone when chewing or speaking. When a tooth is missing, there is no energy to transfer and the bone responds with atrophy. Alternatively, if the patient has a replacement tooth, there is still that middle connection of a root missing to transfer the energy and atrophy will still occur. Only by rebuilding the root can the structure work harmoniously. Most patients will require a simple bone graft to bulk up the bone before implant placement.
With the bone ready, we can then surgically sink a post into the jawbone. This will serve as a new permanent root. Known as a dental implant, this process is different from any other tooth restoration. Most patients are aware of dental crowns, bridges, or partial dentures, but in their traditional format, these devices are secured to neighboring teeth. The development and implement of dental implants mean that we can still use a dental crown, bridge or denture and secure it to a solid foundation that we surgically created a connection to.
A dental implant looks and feels very similar to a screw both in shape, look, and size. The key is using a material that the body is willing to heal around and bond with so that the fit is secure. We can provide either titanium or metal free zircon implants. With healing, the body will create connections to the implant, healing around it, bonding the two together for a firm hold.
Dental Implant Surgical Process
A majority of the work in the surgical placement of a dental implant is done in preparation. We will view the oral structure through a 3D digital image to plan and map the surgery. This includes any bone preparation that needs to occur. With a treatment plan in place, the surgery itself is relatively fast. The patient is made comfortable with the anesthetic of choice, most patients do well with a local anesthetic, though we do have conscious sedation options available.
Once the patient is comfortable, we can then open the tissue exposing the bone. We use a specialized dental drill, along with our detailed map for placement, and create the space needed in the bone. The implant is placed, and the tissue is sutured closed for healing. Soft tissue will heal within a few days, but the bone healing can take months. We want the implant to be firmly secured before applying the dental appliance.
There are many variations of dental implants, and what we can restore with them. Some patients may receive implants that are longer, wider, or mini depending on the work being done. We may be placing one, two, or several implants depending on the oral appliance we are using to restore any number of missing teeth. Each restoration is customized to each patient with the varying length of surgery and recovery.
Find Out More
The best way to learn more about your surgical restoration using dental implants is to consult with our team at Utah Valley Oral and Maxillofacial Surgery. You can contact our office online or call (801) 224-1200 today.